Tasting Paddles $10 or $25
We pride ourselves on bringing a wide selection of beers for you. To keep it fresh, we rotate our beer menu – So, check the boards above the bar for our brewer's selection.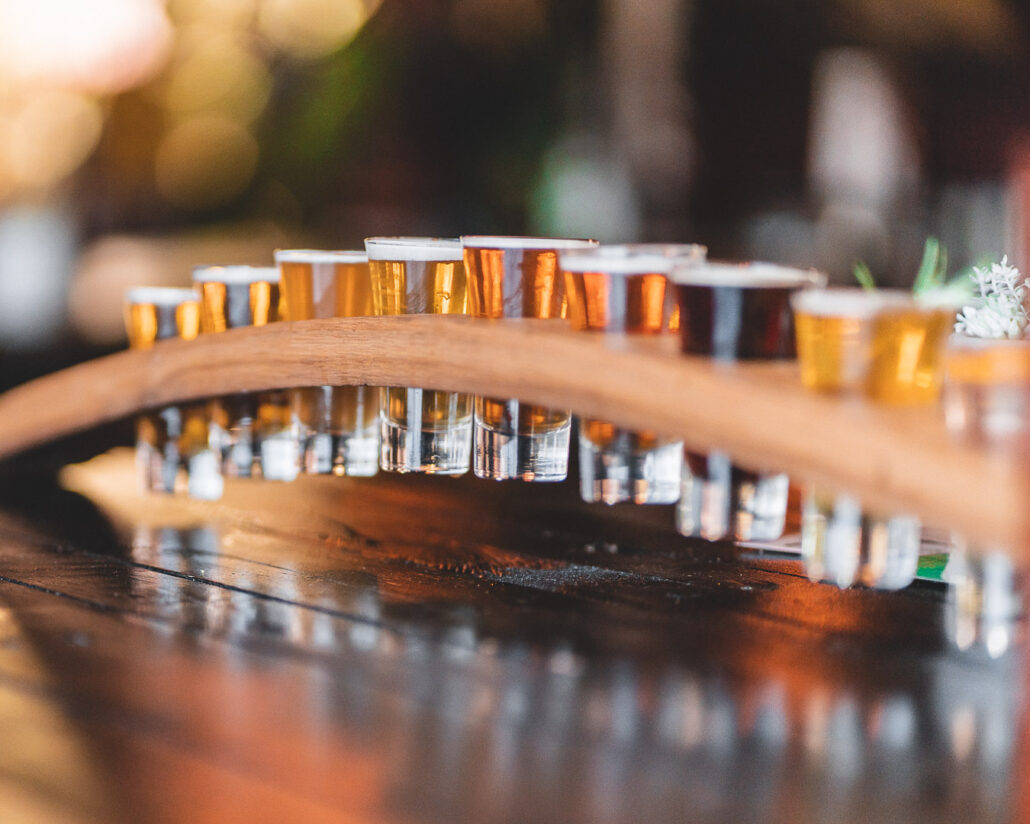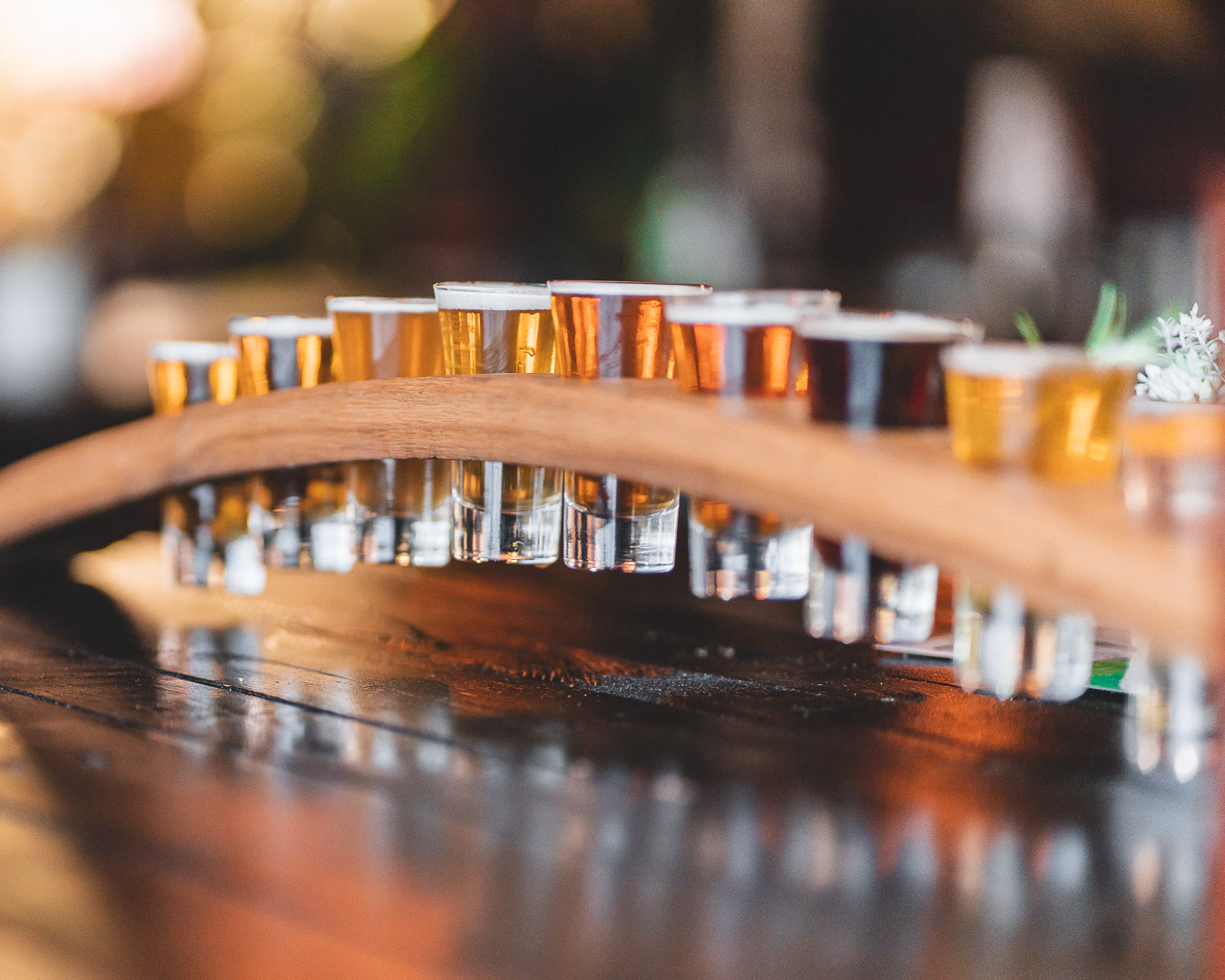 PALE ALE
Only the best pale ale grains are used, with the small addition of Vienna and Munich malts. Balanced with a great hop profile of Cascade, Galaxy, Simcoe and another hidden gem!
RED ALE
A malt forward ale for lovers of traditional "British" style beers. Rich caramel and biscuit notes merge beautifully, only to give way to toasted notes of roast barley. A balanced addition of Mosaic hops provides a touch of fruity aromatics to make this classic even more sessional. Too good for even BREXIT to stop us investing in.
DARK ALE
Dark roasted barley with hints of coffee, smoked cherrywood malts and fuggle hops. Originating more than 150 years ago, fuggle hops add an extra earthy and woody characteristic to the beer.
PILSNER LAGER
This German style lager is sparkling, bright and radiant. It has a smooth clean canvas that captures the flavours of Tettnanger and Saaz hops.
VIENNA DRAUGHT LAGER
Soft but elegant malt complexity come through in this classic Vienna "draught" Lager. Firm bread and biscuit notes from quality Vienna malts. This beer has a clean and crisp finish.
IRISH STOUT
A classic yet simple recipe that typifies the creamy smooth texture and the roasted malt flavours, perfect year-round.
GINGER BEER
This delightful refreshing favourite doesn't hold back on flavour. The first mouthful has a distinct punch of real ginger.
APPLE & RHUBARB CIDER
A dry and crisp finish reminiscent of a clear sparkling jewel. Best served with ice and a slice of orange.
PEAR CIDER
This sensational lightly sparkling example of a Pear or Perry Cider captures the golden fresh colours of ripe pears with a medium sweet taste. Serve with Ice and a sprig of bruised rosemary.
ESPRESSO PORTER
This porter has been specially brewed using the acclaimed Wild Rye Bakeries espresso. This rich and decedent milk porter contains a specially roasted blend of Wild Rye's coffee. When neighbours get together, great things happen.
XPA ZAPPA
Nestled comfortably in between our Pale Ale and IPA, this extra pale ale features a fruity hop flavour profile and light golden colour. Zappa hops give passionfruit, spice and tropical fruit flavours.
IPA
A balanced American style IPA. Toasted caramel malt flavours compliment the piney, citrusy and hop bitterness. Dry hopped with Mosaic and Citra .
BIRRA ESTIVA
Birra Estiva or "Summer beer" in Italian is a classic taste inspired by the Amalfi Coast. From Positano to Amalfi itself, this is a refreshing Italian style lager. Perfect for the Australian summer.
SAPPHIRE COAST ALE
This classic mid strength ale is as refreshing as walking on one of the Sapphire Coast's pristine beaches. Light in alcohol but full in flavour from the malts and Citra and Galaxy hops. Refresh your taste buds!
OPEN 7 DAYS
Mon – Wed Midday – 5pm
Thurs- Sat Midday – 10pm
Sunday Midday – 5pm
Wood fired pizzas/oyster bar every day 12-3pm & Thursday, Friday and Saturday evenings 5-8pm